Utterly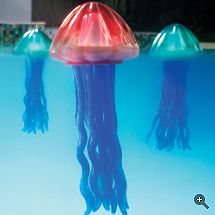 useless for me, what with having no pool and all, but how cool are these floating jellyfish lights?
All show and no sting, these battery-operated Floating Jellyfish Pool Lights unleash a kaleidoscope of color as they float in the water. For larger pools, unleash a flotilla to create a crowd-pleasing effect.

Crafted of durable PVC
Realistic, fiber-optic tentacles emit a vibrant glow
Top changes colors throughout the light show
Controlled by a simple auto-off switch

Uses four AA batteries (included).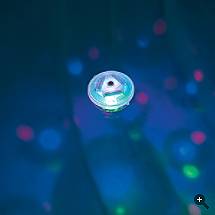 And while you are there looking at lights I don't need, check out the underwater light show projector they have. Should be cool for pool owners. (via boingboing)

[tags]Jellyfish pool lights[/tags]