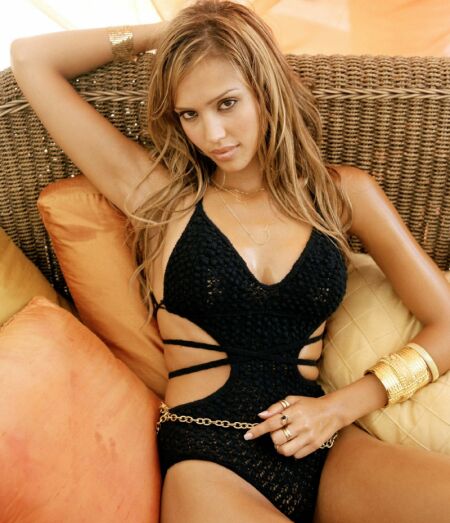 In a case of not knowing that I think she's perfect, Ms. Alba has apparently said she wants to be taller and thinner. Now I love me the tall ladies for sure (who, for the record, I think is also mighty fine), but the thinner thing is right out, Jessica. Sadly, she did not consult me before expressing a desire to look different.
According to In Touch magazine, Jessica said:
I have curves, but I don't really like them. I wish I was skinnier and taller.
No, no, dear – you're perfect just the way you are. That is all.

[tags]Jessica Alba, Eye Candy, Alba wants to be thinner – fails to consult me to find out she's mistaken[/tags]