Andrew has this handy graphic to help understand the state of the state of Alabama: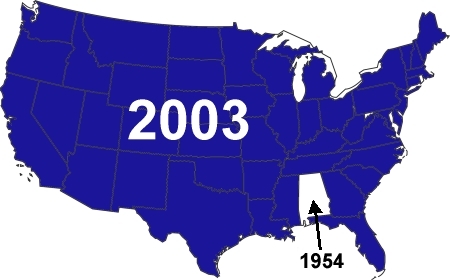 Now why would he intimate this? Well, let's just take the quote he used and see if it tempts you to read the full story.
With the state's weather forecasters not delivering much-needed rain, Gov. Bob Riley on Thursday turned to a higher power. The governor issued a proclamation calling for a week of prayer for rain, beginning Saturday.
Yes, there seems to be an attempt to solve a lack of rain through prayer. Now go see what Andrew has to say about it.
[tags]Alabama stuck in 1954?, Kantor highlights excellence in governance[/tags]